11 tags
TWO WORDS: ANIME CENTRAL. TODAY. OH, GOD...I CAN'T... →
13 tags
4 tags
9 tags
5 tags
4 tags
5 tags
12 tags
13 tags
12 tags
20 tags
CAN WE PRETEND THAT AIR-A-PLANES IN THE NI-EE-T...
(I could really use a wish right now, wish right now, wish right no-o-ow. God, I heart you, Hayley Williams. OK—on to the post.) I rarely talk about my dreams—let alone, I rarely remember them. Today is different, as I strongly and vividly saw myself riding on an airplane in my dreams last night. I don't remember where I landed, but there were at least two takeoffs and two successful...
6 tags
9 tags
17 tags
15 tags
25 tags
14 tags
TOKYO OTAKU MODE: AN INSPIRING OTAKU STORY →
Remember when Rev. Dr. Martin Luther King, Jr. said, "I have a dream?" The Japanese were listening. And so was this awesome and inspiring crew of Nippon natives. If you're a fan of the pop and otherwise culture of Japan, definitely read this story. And get to work on your dreams. (Courtesy of Facebook Stories — www.facebookstories.com)
16 tags
25 tags
THERE'S A 55th TIME FOR EVERYTHING →
Three words: Best. Grammys. Ever.
13 tags
7 tags
27 tags
"I Am An Anime Game Show Host—And Not Afraid To...
This is an interview posted on Anime Chicago (www.animechicago.com). Thank you to Jamie Sanchez and the AC team for this opportunity to interview about my game show, and a huge thank you to everyone who has made the show the success that it is. More epic-ness to come! Spotlight: Anime Trivia Trap POSTED JAN 6TH, 2013 BY JAMIE AnimeChicago Spotlight is a bi-weekly interview series...
30 tags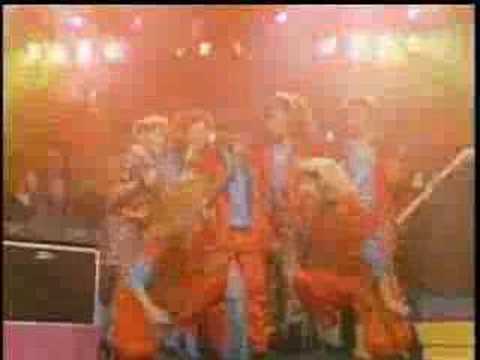 12 tags
COMING SOON: "I Am An Anime Game Show Host—And Not...
So…yeah. Dirty secret: I'm a game show host for anime conventions. The game is "Anime Trivia Trap," based off a Mark Goodson cult classic from 1984 (the year of my birth! And now you know my age). I'm preparing a little ditty about this geeky gig I've been gigging since 2009—a dream come true yet far from complete. Full story coming soon, and yes, this program...
Kickstarter - Kenya Chamberlain International... →
I'm supporting my friends MeLissa Mei and Philip Nguyen on their mission to Kenya to provide health care for its civilians. And, you can too! Donate today to this kick-ass Kickstarter project!
14 tags
30 tags
"Gimme Shelter:" Not Just a Rolling Stones Jam
Oh, a storm is threat'ning  My very life today  If I don't get some shelter  Oh yeah, I'm gonna fade away The floods is threat'ning my very life today  Gimme, gimme shelter, or I'm gonna fade away You would think that this song was another strut-tacular, pouty-lip hit from Mick Jagger and his fellow Stones. On May 22nd, 2011, these lyrics became the...
19 tags
NOW: MBC K-POP LIVE CONCERT on YouTube (or, "I... →
Live K-Pop. On YouTube. Super Junior. Kara. GIRLS' GENERATION. On now. Need I say more?  This concert is special as it commemorates a serious content distribution agreement between Google, YouTube, and MBC Korea. What does that mean? Free online awesomeness (in the form of digital Korean entertainment—videos, music, etc.) for people like you and me. And you. And you! And you over there,...
30 tags
help! there's an arrow on my head! (and other...
Hi—I'm Aang. I'm from the wind nation. I like long floats on the beach. Have we met before? Truth be told, I'm not Aang whatsoever. But for one day, I played that airy, smiling cartoon character at a celebration this past Friday. Professionally, I am a DJ/event producer with Fig Media in Chicago. Personally, I am an anime fan, and have been for almost twenty years. On...
13 tags
first post: the meaning of "Brent"
For my Xanga subscribers of long past: After a long and blissful relationship with Mrs. X, yours truly, "the_real_folk_blues," is moving on with a new, jazzier song in his heart. Here. Welcome to my new blog! I haven't blogged in AGES. I can probably count that high, just not now. The name of my new blog is called "visions from a steep hill." You will be reading daily bits of interest and...